Chemical & Engineering News,
May 29, 1995
Copyright © 1995 by the American Chemical Society.
---
Responsible Care: Chemical Makers Still Counting On It To Improve Image
Lois R. Ember, C&EN Washington
The industry believes progress has been made, but critics point to divergence in the program's premise and industry's lobbying efforts
After a series of devastating accidents that placed industry's license to operate in jeopardy, member companies of the Chemical Manufacturers Association (CMA) agreed seven years ago to adopt a program to improve their health, safety, and environmental performance. They dubbed this initiative Responsible Care.
This costly, ambitious, and still unique industry program was fashioned not only to change performance but also to alter industry's decision-making processes and its relationship with the public. The underlying motivation was to transform public perception of this diverse and competitively successful industry from that of an arrogant culture pursuing profits at any cost to one that could be trusted to protect public and worker health and the environment.
This cultural transformation has not been, nor will it be, rapid or easy. Philosopher-scientist Charles P. Snow wrote of the clash of two cultures - art and science. Responsible Care spotlights the collision of two languages: the technical, number-laden language of plant managers who reduce everything to systems, procedures, and timelines, and the value-laden language of a public speaking of trust, honesty, and credibility.
One of the challenges for Responsible Care is to bridge this communications gap. CMA's own public advisers argue that only persistent, honest dialogue between plants and surrounding communities, between industry and the public, will overcome the dissonance.
There is, indeed, evidence that industry has taken note of their argument. Outreach programs, especially the formation of community advisory panels (CAPs), are on the rise. There were 244 CAPs in 1994, up from 56 in 1991.
Despite the increasing number of CAPs, industry has yet to hurdle the communications barrier or meet a host of other challenges that must be overcome for the program to achieve the public credibility it seeks.
Nevertheless, most industry officials deem the rugged period from start-up in 1988 to today's implementation phase a resounding success. Responsible Care "has become the ethical framework around which CMA member companies are operating," says CMA Board Chairman Earnest W. Deavenport Jr., who is chairman and chief executive officer of Eastman Chemical. It's difficult, he comments, "to imagine the chemical industry doing business without it."
Members of CMA's public advisory panel take a more temperate wait-and-see stance, labeling the initiative a moderate success. Says adviser Press L. Robinson, associate vice chancellor for academic affairs and chemistry professor at Southern University, Baton Rouge, La.: "Responsible Care is still in the infancy stage of a long and tedious process where quick results are not to be forthcoming and should not be expected. The challenge to CMA and member companies at this stage ... is to have the Responsible Care concept permeate all levels of their organizations, and to become the every day, every action norm rather than the exception, the different, and/or the new."
The unpaid 16-member panel is composed of researchers and teachers, environmental activists and consultants, farmers and doctors. It meets four times a year to offer a public perspective on challenges facing the industry.
To industry's harshest critics, Responsible Care is a public relations sham, "a joke in terms of real accountability," says Christopher B. Bedford, chairman of Communities Concerned About Corporations, a national citizen activist group. "Look at the whole Responsible Care package, which is very well packaged by CMA. Then look at what industry is doing in its actual plant maintenance and operational performance and what it is doing on Capitol Hill to change laws [that have protected the public's health and safety and the environment]. There are two different pictures, and the real picture is that industry, for the most part, is operating against the principles of Responsible Care."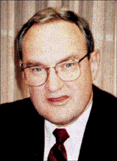 So seven years into the program, a troubling dichotomy between industry and its critics persists. CMA's own polling shows that Responsible Care and a $10 million-per-year print and television advertising campaign have served only to stop the slide in the public's low opinion of the industry. "We have not been able to move the general public yet, not in a way that is visible enough to move in the ranking," says CMA's vice president for communications, Jon C. Holtzman. Out of 10 industries ranked, the chemical industry still stands just above the lowest - the tobacco industry - in public esteem.
Industry officials are convinced that only time and performance will alter the public's perception. In fact, when they speak of Responsible Care, they speak of a journey - a long journey whose end is not in sight. They speak of a change in values and practices permeating from the inner sanctums of senior management to the shop floor. They speak of an industry whose guiding ethic is safeguarding the health and safety of its workers and the public, and stewardship of the environment.
Industry's critics invoke a different metaphor - the theater - and label the program a farce. When push comes to shove, these critics contend, the so-called cultural change shows its true colors: bunker mentality.
---
Employees in the fiber-beaming area of Hoechst Celanese's Salisbury, N.C., polyester fibers plant regularly conduct safe-work observations to ensure compliance with required safety practices.
Photo by John Madere
---
CMA adviser J. Ross Vincent cites industry's position on the chlorine issue as "a classic example" of what happens when "industry feels threatened: The wagons are circled and Responsible Care becomes irrelevant. Industry's response to the chlorine issue has been nothing short of abysmal - and ultimately self-defeating."
Vincent, an environmental consultant and chemical engineer with RVC Associates, Boulder, Colo., is referring to industry's aggressive counterattack when, in 1993, regulatory agencies began weighing controls on chlorine use. The agencies were responding to charges that chlorinated organics posed an immediate threat to public health and the environment.
However one describes the success of Responsible Care, this indisputable fact remains: The chemical industry in its own self-interest took a courageous first step when it embraced Responsible Care. With the adoption of the program, it opened itself up to continual public scrutiny and judgment - the only major industry in the U.S. to do so.
That scrutiny, especially by CMA's advisory panel, has helped to keep several issues - some still unresolved - at the forefront of the association's agenda. These include continuous and sincere dialogue with the public, third-party validation of industry performance to ensure program credibility, cultural change that inculcates the program's ethic throughout a company from the CEO down to the process-line worker, and advocacy in harmony with the spirit of Responsible Care.
This multipronged program is voluntary, not government mandated, although it is an obligation of CMA membership. It consists of 10 guiding principles that top company officers must sign, and six codes of management practices that companies must implement on a strict timetable. All six codes - including product stewardship, the last to be developed and the most comprehensive - must be fully implemented by all CMA members by 1999.
Member companies gauge their progress on meeting the codes through yearly self-evaluations and such quantitative performance measures as the Environmental Protection Agency's Toxics Release Inventory. The absence of independent validation has prompted CMA's advisory panel to call repeatedly for third-party verifications. CMA and member companies are now developing and testing a protocol they dub management systems verification.
The Responsible Care program has also spawned an extensive mutual assistance network within the chemical industry, a network that includes very senior management. Companies that are far along in their implementation of the codes are asked to help those companies having difficulty complying.
Through its Partnership Program, CMA actively pushes the envelope of Responsible Care beyond the chemical industry. Partners are industries and associations that are not CMA members but that make, use, formulate, distribute, transport, and/or treat or dispose of chemicals. There are close to 40 partners today, including distribution companies, chemical industry councils, and the Synthetic Organic Chemical Manufacturers Association.
Another measure of the sweep of the program is the number of countries - 37 - whose chemical industries are practicing some form of Responsible Care. The program, initiated in Canada in 1985 and adopted by CMA in 1988, has now spread from North America to South America, Europe, Africa, Asia, and Australia. CMA President
Frederick L. Webber is convinced "that the glue that is going to hold the worldwide chemical industry together is Responsible Care."
Keeping this complex enterprise honest is the job of CMA's public advisory panel. This panel is not window dressing. Its members are far from shy about offering their opinions and prodding the industry to take responsible action.
In fact, the panel's prompting made it possible for CMA's Holtzman to cite what he believes to be the program's major achievement since C&EN first wrote about it in 1992: "To me, the main thing is that Responsible Care has demonstrated its ability to be ever green, to address its need to change, to be a dynamic, not a static program."
For example, the panel from its inception has been hammering away at CMA to set up third-party verification of the industry's assertions of performance improvement and to reconcile the industry's lobbying efforts with Responsible Care. Today, CMA is in the throes of developing such a verification system and claims it has in place a system to square its government lobbying with the initiative. Panel member and environmental policy facilitator Diane B. Sheridan notes, however," that there wouldn't be any third-party verification or a check of advocacy aims against Responsible Care without the panel."
The panel's insistence that industry advocacy be compatible with Responsible Care has been a constant and irksome thorn to CMA. But it forced the association two years ago to put in place "an internal process that standing committees go through as they develop policies and positions for recommendations to CMA's board of directors," explains
Richard M. Doyle, CMA vice president for Responsible Care.
"We are acutely aware that the initiative loses credibility if we say one thing with Responsible Care and say another thing when we deal with Congress or the regulatory agencies. So we keep checking ourselves," explains Webber.
That check matches policies and positions against Responsible Care's guiding principles and its codes of management practices. Every policy that goes to CMA's board" has to include a section that specifically, in writing, addresses the relationship between that position and the guiding principles," Doyle explains. "This really has forced the association to take a hard look at the positions it has taken, and I'm very confident ... that it has worked well to ensure that we are consistent with Responsible Care."
However, one industry observer cautions: "Responsible Care is written so broadly, you can fit anything into it."
Doyle says the exercise, at times, has resulted in CMA's halting, reevaluating, or changing its position on issues. But he adds, "Responsible Care doesn't tie our hands to the point of saying we can't participate in the advocacy debate, that we can't take a position that may be contradictory to some opponents in that debate."
The chlorine issue, along with industry's current lobbying on Capitol Hill for regulatory reform, illustrates the sticky problem advocacy raises for the association. CMA adviser Vincent says, "CMA's support for key portions of the current effort in Congress to decimate environmental protection programs is a major threat to the credibility of Responsible Care."
Vincent points to two key examples: risk assessment legislation and audit privilege or self-audit protection legislation. He claims that even if the risk assessment bill passed by the House is moderated by the Senate, it "is likely to result in substantially increased costs for both industry and the taxpayer in order to produce alleged 'information' of no better than limited scientific value that will be systematically misapplied and abused in most decision-making processes."
As Vincent explains, audit privilege "typically grants 'legally privileged' status to a broad range of information about company activities." He believes that the secrecy and manipulation such legislation would encourage "will effectively rebuild and reinforce the walls of distrust that Responsible Care allegedly seeks to dismantle."
Audit privilege would, Vincent says, "provide effective amnesty in advance for many environmental criminals; leave innocent victims of pollution helpless by effectively preventing them from holding polluters liable for the damages they have caused; and substantially reduce some of the most important current incentives for performance improvement in the industry."
And, he claims, audit privilege "will effectively disenfranchise technically unsophisticated citizens in affected communities - a serious environmental justice issue for an industry currently trying to wrestle with its contributions to environmental injustice. Ultimately, it will increase public distrust of the entire process."
Doyle argues that audit-privilege bills would encourage, not reduce, continued performance improvement in health, safety, and environmental protection. They would do so by eliminating a company's fear of retribution for self-disclosure of a violation, he explains.
Advisory panel member Sheridan believes Responsible Care may even have moderated CMA's advocacy of regulatory reform. This doesn't mean, however, that "CMA was out there working with environmental groups to preserve everything." Rather, CMA "didn't take wholesale advantage of a change in the political scene to undo environmental regulations," she says.
"It's important not to take advantage of the current political opportunity to undo the progress of the last few years" is the message carried in CMA materials, speeches, and newsletters, Sheridan explains. Typical of remarks by industry leaders echoing that message are those by DuPont Chairman Edgar S. Woolard Jr.: "We do not seek a wholesale dismantling of the regulatory framework - just smarter, more effective regulation where we need it."
"I guess," Sheridan sighs, "there are some successes you can point to. But there also are some advocacy issues from a public perspective that remain very, very troubling."
Responsible Care, Sheridan notes, sets up certain public expectations. When the public sees industry take positions not compatible with the initiative, it looks like "old-timey methods take precedence over Responsible Care ethics."
And as CMA adviser J. Andy Smith III, director of social and ethical responsibility in investments for the National Ministries of the American Baptist Churches USA, cautions: The program is not going to have credibility "unless public policy advocacy is consistent with Responsible Care and is not directly counter to positions of most environmental groups nor perceived as undermining past environmental gains."
The other key issue dear to the hearts of the advisers is third-party verification of the progress industry claims to be making under Responsible Care. At the moment, industry gains can only be judged by data it submits to EPA and to the Occupational Safety & Health Administration (OSHA), and/or data from self-evaluations of code performance that companies may choose to release. These self-evaluations are required by Responsible Care, but the results do not have to be made public.
Sheridan, an original advisory panel member, says since its inception in 1989, the panel has recommended that CMA mandate a system that would independently validate industry performance. "To ensure that the verifications are credible and not a whitewash, such a system needs to be set up and carried out with public involvement in a way that will allow national environmental groups to believe [the system] is credible. This means that someone credible with national environmental groups needs to be on the verifying team. At the same time, there needs to be local involvement to have credibility in a community."
Despite the insistent prodding of its advisers," CMA seemed to do nothing for a long period of time. There were probably people within CMA who were trying to convince the companies of the need, but this is a very threatening thing. Once a critical mass of people supporting third-party verification was reached, CMA started developing a system to test," Sheridan surmises.
CMA has developed a draft protocol for a process it calls management systems verification that "is now being pilot tested," says Doyle. The verification process assesses management systems that companies have in place to implement the Responsible Care codes. Coupled with performance measures or indicators (usually quantitative in nature) for the six codes, it should "demonstrate to the public that we are going to be able to do what we said we would do under Responsible Care," he adds.
Or, as Beth Turner, DuPont's Responsible Care director, puts it: "If a company does well on this verification, it's going to say good results are not accidental. Systems are institutionalized to get good results."
Last March, the verification protocol was pilot tested by three companies: Haltermann (Houston), DuPont's Chambers Works in New Jersey, and Amoco Chemical's headquarters (Chicago) and two plant sites. The Amoco trial was a companywide test of the protocol; DuPont's, a large plant; and Haltermann's, a small company. CAP members participated with industry technical experts in the trials at DuPont and Amoco.
"There were major adjustments to the protocol" as a result of the pilot tests, Doyle says. A second iteration will be tested this summer at four different companies, which Doyle did not name.
The changes streamline the original protocol, explains Turner. "There were far too many questions and some repetition from code to code." Pilots "are sort of art in progress," she muses.
The DuPont trial lasted two full days. A team of four verifiers - three people who currently work or formerly worked for a chemical company and one community person, chosen by DuPont, who in this case happens to serve on DuPont's CAP - conducted the trial. The team "interviewed a cross section of the organization, from top management down, in the business unit and in technical services," Turner says.
"The process of doing the verification went very well," Turner adds. "And the site did well on its own performance in the verification."
The cost of the one and one-half day pilot test at Amoco was surprisingly low, "between $7,000 and $10,000," says Roy Lambden, Amoco's director of emergency management and Responsible Care. This included all ongoing internal costs, even the plant manager's time. And it covered the verification of management systems at the corporate headquarters and at two facilities. "A lot of people were involved," he adds.
But, Lambden stresses, a facility's out-of-pocket cost could almost be zero, because the travel and accommodation costs of the technical verifiers are to be paid by the company sending the verifiers, not the company or facility being verified. So, he emphasizes, a small company would incur "almost no cost if the verification is done the way CMA is now saying. Its only cost might be the time to prepare [for the verification]."
Management systems verification is only one of several alternatives CMA is evaluating. "We are still studying whether this is the best process for getting at what we want, given the amount of time that's invested," Turner says. "But I think we are going to be sticking pretty much to what we have right now."
Another option being considered would link Responsible Care's verification process to the developing ISO 14000 environmental management system verification protocol.
Many companies are considering certification under ISO 14000. If ISO 14000 could be used to form the documentation base for Responsible Care, it could conceivably conserve resources. As it stands, companies may be overwhelmed by the myriad regulatory, Responsible Care, and ISO requirements they now have to meet.
Whether CMA's verification system stands alone or is linked to ISO certification, several criteria must be met for the evaluations to be credible, panel adviser Vincent insists. The evaluations will have to be "truly independent and mandatory; the results of evaluations will have to be made public upon completion as a matter of routine; and they will have to involve affected communities and visible critics more effectively in the design and conduct of the evaluation and in the interpretation of the results."
Currently, CMA's management systems verification process is not being developed as "a mandatory component of Responsible Care," says Doyle. Initially, he explains, it has to be voluntary "because it is something that is a radical approach to ensuring that you have the systems in place to implement" the program. "We have to get comfortable with the concept of involving third-party participation in an internal review."
Turner believes that "companies ought to do [independent verifications] because it's the right thing to do, not because somebody is policing them and telling them they've got to do it. When we do that kind of thing, we lose the effectiveness of the program." It's the right thing, she says, "because that's what Responsible Care is all about: promoting the right core values and the right ethic."
Even if verification never becomes a mandatory component of Responsible Care, Turner argues that "peer pressure" may accomplish the same thing. "The playing field will get leveled by virtue of the fact that most companies will do it." To support her claim, Turner points to EPA's voluntary 33 - 50 program, which most companies now participate in and which, by the end of the year, will have achieved 50% reductions in emissions of 17 high-volume pollutants from 1988 levels.
Certainly a period of pilot testing will allow CMA to explore legal and competitive implications and "to develop the infrastructure to carry out any kind of verification process," Doyle adds.
Several companies have tried yet another verification tack. According to Doyle, Dow Chemical and Occidental Chemical have both had CAP representatives help them complete their self-evaluations.
"To tell you the industry is united on the issue [of third-party verification] would be wrong," says CMA's Webber." It is not. The debate has just begun."
Panel adviser Robinson applauds CMA's efforts to develop an independent verification system. But he warns that such "evaluations without proper and well-thought-out ingredients would do more harm to the industry than if it did nothing."
The third-party verification system now undergoing pilot testing validates a company's ability to perform, not its performance. Validation of performance comes from code performance measurements or indicators CMA has instituted or is developing. "We have to have data to be able to demonstrate that we are, in fact, doing what we said we were going to be doing," Doyle says. "That's what the public needs if we are going to be successful in building credibility."
Three of the six codes - pollution prevention, employee health and safety, and process safety - have associated performance indicators. For pollution prevention, it's the toxics release data companies are required to report to EPA, and for employee health and safety, it's the workplace health and safety data companies report to OSHA.
Because there is no statutory requirement to report such process safety data as fires and, therefore, no publicly available database, CMA set up its own collection system in January. Companies are now gathering information and will report their data to CMA by year's end.
Performance measurements for the Distribution and Community Awareness & Emergency Response (CAER) Codes are expected to be approved by CMA's board next month. The database likely to be tapped for the Distribution Code is the Department of Transportation's hazardous materials accident incidence reports. Opinion surveys from a plant's surrounding community and of nonindustry representatives on the local emergency planning committee will serve to measure a company's CAER code performance.
CMA's product stewardship task group and its public advisory panel are still struggling to come up with performance indicators for the Product Stewardship Code. This all-inclusive code casts upstream to capture suppliers to the industry and downstream to capture all users of chemical products in its net. Because this code essentially encompasses the other five codes, "it may be that we use the five distinct measures in play for the other codes and augment those with anecdotal information about what companies are doing in this area," explains Doyle.
Despite CMA's effort in developing and using performance indicators, program critics say the industry doesn't even come close to providing the detailed data needed to support claims of improvement. Part of the problem is that most of the supportive data industry uses are cumulative or averaged data - companywide or industrywide, but not site specific.
---
Community advisory panel members visit Dow's epoxy and acrylamide monomer facility in Rheinmuenster, Germany.
---
"What most people are interested in are the details about facilities in their neighborhoods. There are isolated examples of individual facility managers who have taken impressive steps in releasing this kind of detailed information, but those examples are still the exception, even within companies, much less the industry as a whole," laments adviser Vincent.
Not only has industry not provided data in sufficient detail, it has not provided data "in simple enough form to substantiate its claims of improvements," contends adviser Robinson. "Part of the problem is that detailed data, even in those cases where major changes may have occurred, take time to accumulate."
CMA adviser Sheridan sees an encouraging trend, however. Citizens participating in CAPs, she says, "get access to a lot of things they ask for. There's a far greater willingness to share information" - so long as it's not an activist organization asking for it.
CAPs work best "where communities have seized the opportunity of Responsible Care to shape an advisory panel that helps them," says Sanford J. Lewis, director of the Good Neighbor Project for Sustainable Industries in Waverly, Mass. "Where the company controls the CAP, the initiative doesn't work as well."
Shrimper and local activist Diane Wilson claims that is the case at Union Carbide's facility in the small town of Seadrift, Texas. That CAP is company dominated, she says, pointing out that she was not asked to join the Seadrift CAP when it was formed in late 1992.
Plant community affairs manager, Kathy E. Hunt, says Wilson has since been asked to join twice and has refused both times. Wilson says she's been asked to join only once - late last year - and by virtue of not being able to make the first meeting, she forfeited that invitation. "I feel I'm being patronized."
Wilson contends that the facility has refused to give her data on groundwater contamination and hazardous waste disposal practices, despite her repeated requests. Hunt says the company has given Wilson the data and has asked to meet with her repeatedly to discuss it. Wilson says, "That's a bunch of bull."
It's difficult for an outsider to make heads or tails of these divergent stories. But Hunt promised C&EN a list of names and telephone numbers of CAP members. C&EN never received the list, even after repeated requests.
Wilson is asking for environmental data because she believes the Seadrift plant's effluents are contaminating San Antonio Bay, where "shrimping has gotten so bad that shrimpers have developed a limited entry plan," she explains. Terry Hadley, a spokesman for the Texas Natural Resource Conservation Commission (formerly the Texas Water Commission), tells C&EN that the Seadrift facility was fined $8,000 in 1987 for unauthorized hazardous discharges and an inadequate groundwater monitoring system at its North Landfill. "The company now has an extensive compliance plan that it is following," he adds.
A check with EPA's Region 6 office found no air, water, or land (hazardous wastes) violations over a 10-year period for the facility. But this January, the plant was fined $1,000 for violating the Emergency Planning & Community Right-to-Know Act.
---
A worker checks for fugitive emissions at Hoecht Celanese's Wilmington, N.C., polyester intermediates plant.
Photo by Bernard Grant
---
The facility reported, after the fact, a release of 7,400 lb of cyclohexane over a five-day period. The law requires the company to report within 24 hours any release over 1,000 lb. In addition to paying the fine, the company also donated $1,000 in equipment to the Calhoun County local emergency planning committee.
Whether a CAP - or another means of community outreach - can work to build an openly candid and cooperative relationship between a facility and its neighboring communities depends on the individuals and issues involved." Where the relationships have been guided by unusually farsighted, well-intentioned, and courageous industry managers, there appears to have been real progress," says CMA adviser Vincent.
One such manager repeatedly mentioned to C&EN is Richard N. Knowles, former plant manager of DuPont's Belle facility in the Kanawha Valley of West Virginia. Knowles was the industry spark plug responsible for making last year's" Safety Street" exercise, in which 13 facilities in the valley made public their worst case accident scenarios, a reality.
Most companies recognize the value of CAPs. But forming one does not come cheaply. R. Stephen Rose, Dow's manager for corporate environmental affairs and Responsible Care, estimates, very roughly, that it costs his company up to $20,000 to establish a CAP, and up to $15,000 a year to keep it going. (Dow has 18 CAPs worldwide, with eight in the U.S.) "It's now part of doing business," Rose says.
And CAPs can make doing business easier. Good community relationships resulted in Hoechst Celanese's Pampa, Texas, facility being granted a facilitywide operating permit by the state. Susan P. Engelman, Hoechst Celanese vice president for environmental, health, and safety affairs, notes with pride that, "This is the first facility in Texas to be given such a permit." The permit will give the plant more operating flexibility because its parameters are broad.
And just as CAPs are costly but cost-effective, so is the whole Responsible Care initiative. Surprising to C&EN, most companies contacted could not put a figure on the program's costs. As Carbide's director of environment, Dennis C. Macauley, explains: "We've never attempted to separate Responsible Care from overall health, safety, and environmental management," which corporatewide is $400 million per year." Whenever we put in a project to decrease pollution or put in money to comply with a regulation," he says, "that's Responsible Care, that's what the public wants."
Dow, however, has tried to calculate the cost of putting Responsible Care in place. "It probably cost us about $500,000" - and that's only for the U.S., says Rose. That figure includes" initial start-up, developing our network, defining linkages between Responsible Care and existing requirements, defining practices in place to provide guidance to our people, and putting key people in the right places to raise awareness," he explains.
Yes, it's difficult to put a cost to what CMA President Webber calls "industry's franchise to operate." But he believes, "There is value added by adhering to the Responsible Care ethic. We just are going to be a better industry."
And by making the industry better, Webber contends," the program is cost-effective. Our operations are safer, better managed, and, among other things, probably more profitable."
Trying to implement the codes has probably also made an innovative industry more so. Just one example: Ciba-Geigy spokeswoman Mary Ann Gillis tells of "packaging for one of our products being absorbed into the product itself - there's no waste."
As for being more profitable, well, Carbide's Macauley notes that it's "easy to tally costs, difficult to tally savings." That's true, but some firms have taken a stab at estimating savings or cost avoidance, which adds to the bottom line.
For instance, a source-reduction project at Dow's latex plant in Midland, Mich., increased latex yield while cutting incinerator waste 29% and nonhazardous landfill waste 60%. Cost savings realized were nearly $800,000 per year. Dow also was able to reduce OSHA-reportable injuries to below the industry average, thereby avoiding additional costs of about $10 million a year.
In another example, Rhone-Poulenc is implementing what it calls "run-on/run-off control programs" at the hazardous waste landfill operated by its Institute, W.Va., facility. These programs are expected to generate about 1.5 million gal of toxic leachate for disposal, a 78% reduction of hazardous waste. This reduction translates to a 1995 annual disposal cost savings of $1.8 million.
These examples support the chemical industry's pride in the progress it is making under Responsible Care and help to explain the industry's sensitivity to the charge that the initiative is merely a public relations gambit.
In the course of weeks of interviewing, C&EN often heard this industry lament, best articulated by Hoechst Celanese's Engelman: "I see an industry that is truly committed to improving performance and reestablishing a trust that was broken. I think enormous strides have been made. One of the things that's so frustrating is that when you see such an enormous effort - across the board and globally - it would be nice for people to turn around and notice the good that has been done. It doesn't mean we are there, but just that progress is being made."
Joanna D. Underwood, president of the New York City-based environmental research group Inform, believes that Responsible Care "is a real effort to sort out where the industry is, what it needs to do to be in business 10 or 20 years from now, what it needs to do to respond to clearly rising public concerns about its factories and its products."
Critics of the Responsible Care initiative are holding the industry to its own challenge: "Don't trust us, track us." But such tracking requires - at minimum - continuous and candid communication, site-specific data, and transparent independent verification of performance.
"After seven years, I believe we can judge Responsible Care as having a significant, long-lasting positive impact on the chemical industry," Dow Chairman and CEO Frank Popoff tells C&EN. "It's fair to say this self-generated, bold industry initiative has changed our operations and behavior."
Karl G. Engels, president and CEO of Hoechst Celanese, agrees that industry has undergone a cultural change. "Industry is now more externally focused on its stakeholders, and it is truly committed to continual improvement in environmental, health, and safety performance."
But, by its own numbers, industry is doing an abysmal job in advertising the good story it says it has to tell - both to the general public and to its own employees. CMA surveys show that even today, seven years into the program, fully 35% of the industry's employees don't know what Responsible Care is, although they do know about their own companies' health, safety, and environmental activities. Less than 10% of the public is aware of the initiative.
This leads an astute industry observer to say: "If it's there, it ain't apparent. And if ain't apparent, it makes me wonder if it's really there."
---