Back Issue
Volume 86, Number 18:May 5, 2008

Cover Story
A long view of high-level radioactive waste raises ethical questions of intergenerational respnsibilities.
» Business
May 5, 2008
Many contestants in C&EN's annual ranking of U.S. company sales hold on to their positions.
English professor and scholar of 18th-century literature says business writing is all about clarity and precision.
» Government & Policy
May 5, 2008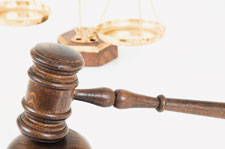 Courts find string of Bush Administration's Clean Air Act rules unlawful.
Fairy tales and judicial opinions.
» more government & policy news...
» Science & Technology
May 5, 2008
Retractions set off controversy but seem unlikely to stymie progress in the field.
Vintage samples of the notorious alcoholic drink don't contain high levels of psychoactive compound.
Grad students produce high-profile symposium as part of an innovative education initiative.
Specialized polymer is key to insulin-regulating device.

Chemical & Engineering News Online Subscriber Content is only available to members of the American Chemical Society or to institutional subscribers.
Advertisements
Advertise Here
Adjust text size:
Articles By Topic